MEET OUR TEAM
Associate Executive Director, AdCare Maine and Director, New England PTTC
Scott M. Gagnon, MPP, PS-C sgagnon@adcareme.org
Executive Director, AdCare Educational Institute, Inc.
James J. Gorske, MBA jim@adcare-educational.org
Workforce Development Coordinator
Lorana Laliberte llaliberte@adcareme.org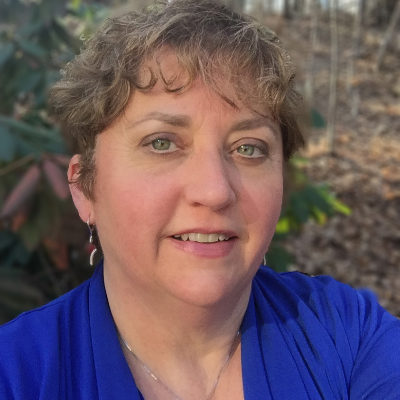 Problem Gambling Services Coordinator
Lori Manson, BS lmanson@adcareme.org
Training Project Coordinator – New England PTTC
Sarah Johnson, BA, BS sjohnson@adcareme.org
Senior Training & Technical Assistance Coordinator – New England PTTC
Erin Burnett, PPS eburnett@adcareme.org
Workforce Development Coordinator and SIRP/PRIME Program Coordinator
Holly Kiidli, PS-C hkiidli@adcareme.org
Training Project Coordinator
Ryan Kneeland, BA rkneeland@adcareme.org
Communications
Jessica Mehorter, BS jmehorter@adcareme.org
Coordinator, Health Alert Network
Nathaniel Riethmann Nathaniel.Riethmann@maine.gov
Quality Assurance Manager
Diane Geyer, LCPC, LADC, CCS dgeyer@adcareme.org
IMPACT NUMBERS 2019
Trainings & Conferences
379
Workforce Development
11596
Collaborative Partnerships
83
WHAT PARTICIPANTS SAY?
"I think that AdCare presents well organized, interesting, and comfortable trainings, with the best food. I don't know how the team gets it all done, but in all the years I have been attending events, AdCare's are always the best!"
"The presenter had a deep understanding of the topic and was able to get us to demonstrate new skills. I found this very worthwhile."
"I've been to many conferences in the field the past 20 years. This conference has been one of the best. I feel reenergized & excited to use new tools."
"I think this was an excellent training and really enjoyed the case study to discuss more information. This training helped me to get connected to more resources."
WHO WE ARE
We bring audiences quality continuing education with expert speakers. Our events and program management services offer growth to professionals in the fields of substance use disorders, behavioral health, and public health. We value helping professionals succeed and share the vision of our community.
About Us
The mission of AdCare Educational Institute is to advance knowledge, skills, and awareness in the prevention, intervention, treatment, and recovery of substance use disorders, behavioral health, and related public health issues.
The Institute accomplishes its mission through the development and implementation of high quality, yet affordable training programs and educational events. Activities are offered to individuals and organizations who directly or indirectly encounter problems associated with substance use disorders, mental health or are affected by other public health issues.
From a humble beginning, the agency has grown significantly and currently has offices in Worcester, Massachusetts and Augusta, Maine. The New England branch is co-located in the Augusta office.
Latest News
The ninth edition of our bi-monthly newsletter is available. This month's edition features the 2021 New England PTTC Fellows, a resource guide for Increasing Cultural Humility for Prevention Specialists Who work […]
Governor Janet Mills will host her 3rd Annual Opioid Response Summit on Thursday, July 15. The annual summit is part of the state's commitment to fighting the opioid epidemic, and […]
This resource is adapted by the New England PTTC from a resource created in partnership with the Maine Prevention Workforce Development Workgroup, convened by AdCare Educational Institute of Maine under contract […]
See all our news